We camped overnight near the Skaftafell visitor center at the foot of the Vatnajökull glacier, the largest and most voluminous ice cap in Iceland. You could feel the cold air flowing off the glacier tongue, but thankfully our sleeping bags kept us toasty! Our plan for the morning was to hike to Svartifoss, a waterfall unique for the basalt columns over which it flows. Of course, it was drizzling and foggy, but we started the hike anyway, loaded with enough photo gear to tire a pack mule. We finally made it to the falls, which were indeed magnificent despite the rain. We explored the area for a short time before heading back. Not long into the return journey, the rain cleared and we were greeted by blue skies. Finally. After some lunch and taking advantage of the nicest shower facilities we had seen in days, we started toward our next destination.
The Jökulsárlón glacier lagoon is one of those places everyone pictures when they think of Iceland, and for good reason. The crystal clear and aquamarine icebergs floating in a glistening glacier lagoon make for outrageously beautiful photographs. We arrived in time to book the last boat tour onto the lagoon. With a little time to kill before our ride, we explored the area surrounding the lake. Soon it was our time, and we excitedly boarded the boat with the other travelers. Seeing the ice from shore is amazing enough, but floating by within arm-length is truly magnificent. We also got an informative talk about the geology and formation of the glacier, and got to sample some 1,000 year old ice plucked straight from the lagoon.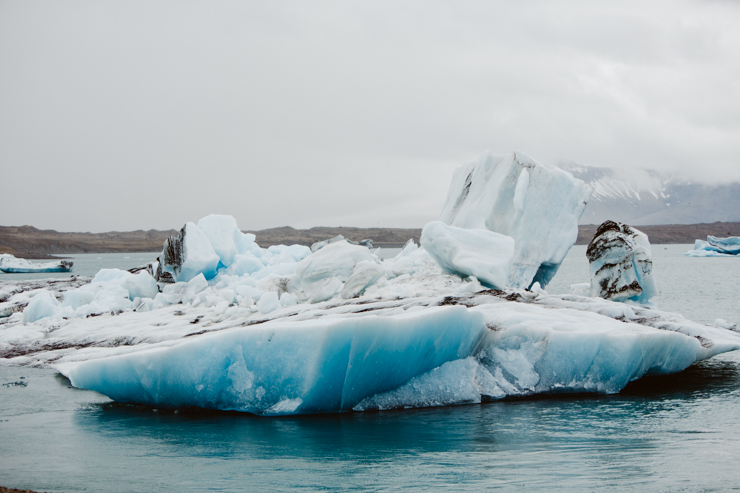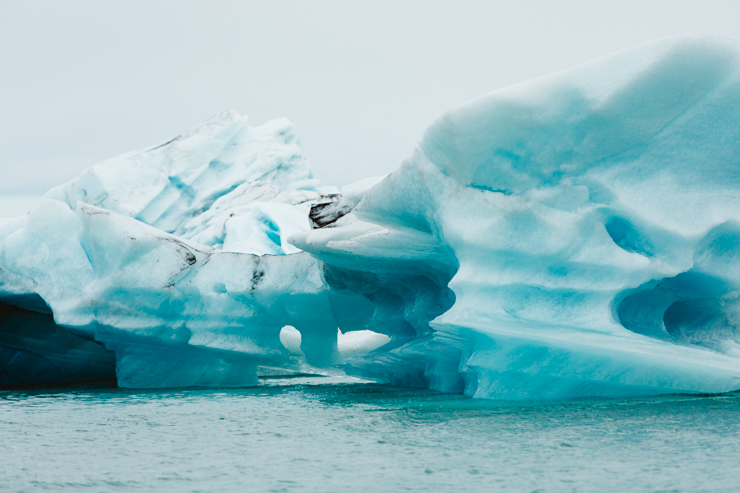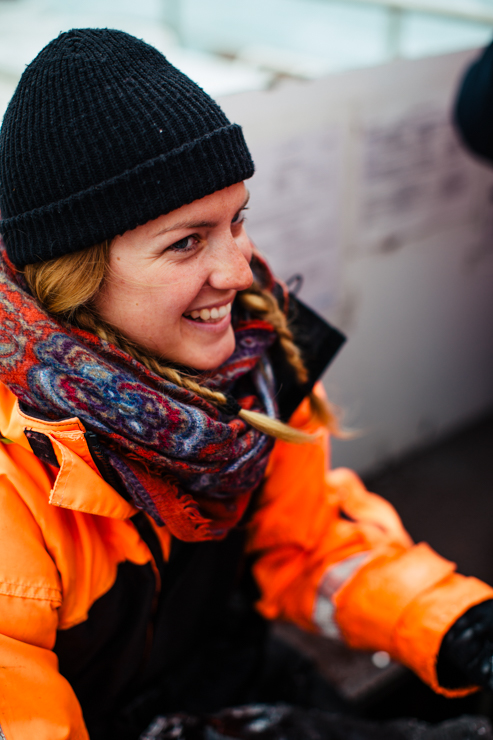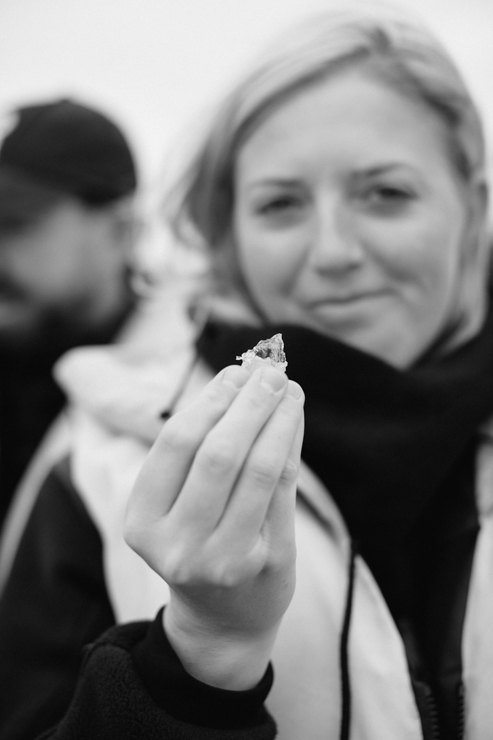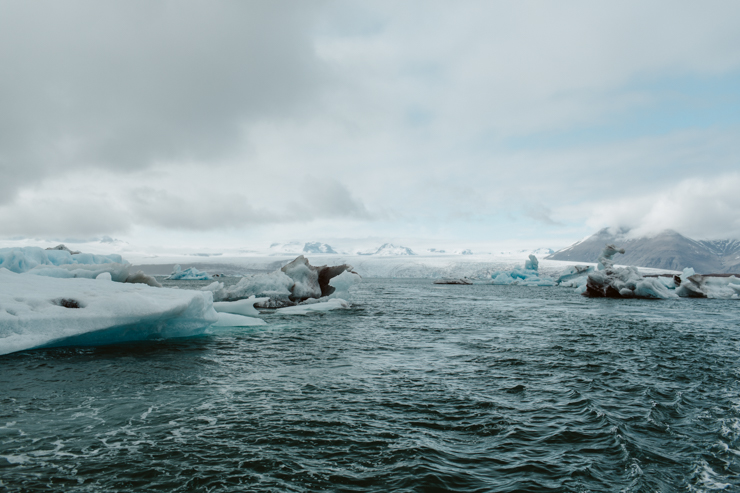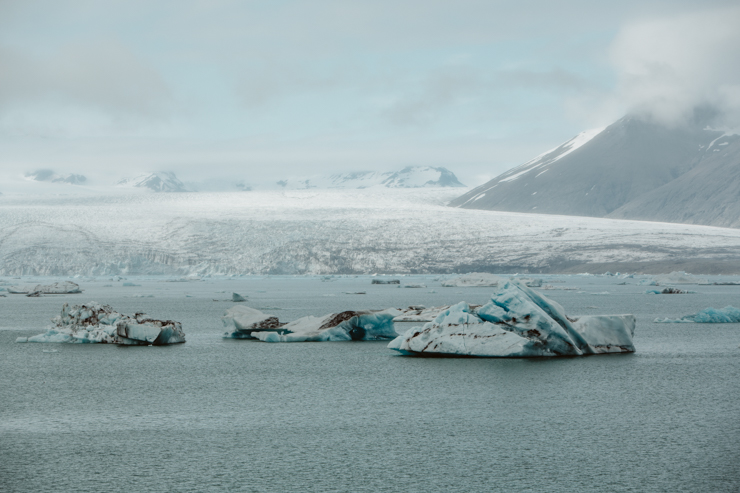 After returning to shore, we grabbed some coffee and backtracked a bit to the lesser known, but equally beautiful Fjallsárlón glacier lagoon. Due to its less famous status, we were the only ones there, save for an older couple who turned out to be from the Boston area. They regaled us with stories of all their adventures to many different continents and countries. Our list of future destinations grew significantly longer thanks to them (Patagonia, we're coming for ya). After some chatting and photographing, we decided to head north to the coastal town of Hofn, where we would eat and stay for the night. The evening drive to Hofn was quite beautiful as we passed an old abandoned house and fields full of wild reindeer! One thing is for sure, the driving is never dull in Iceland, as you never know what surprises you'll come upon next.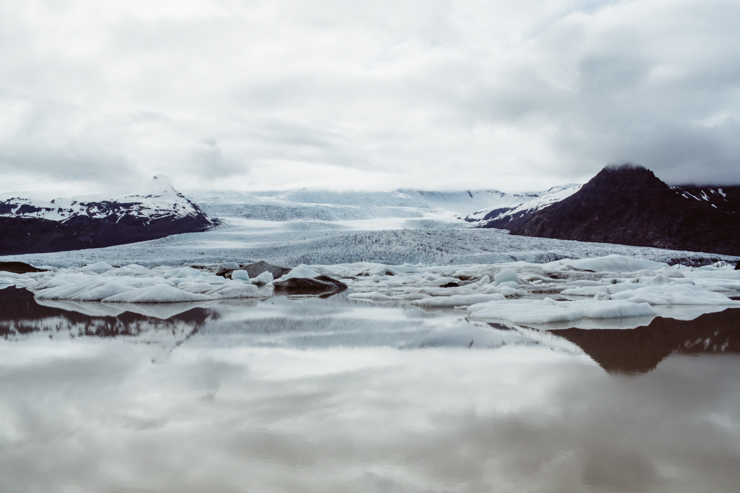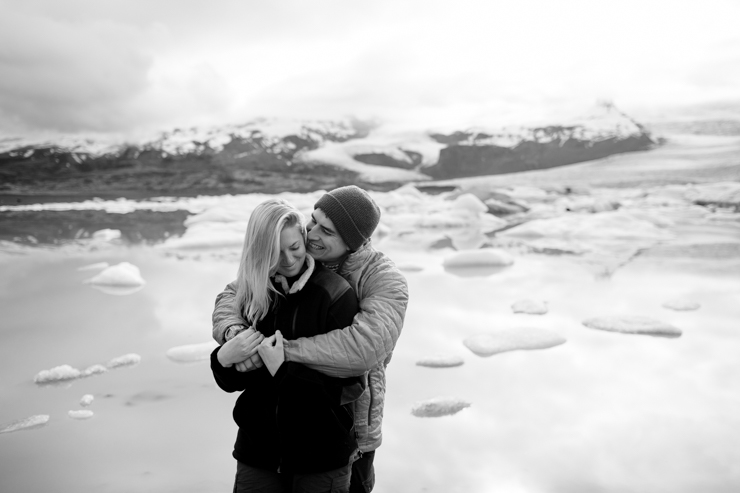 Hofn is legendary in Iceland as the lobster capital of the country. Technically "langoustine" or Icelandic lobster. There were a few places in the running for dinner, but we settled on Pakkhus. A delicious decision indeed. We shared courses of smoked salmon, sheep tenderloin, delightful seasonal veggies, and of course, lots of langoustine. After the last few days of camp stove cooking, we felt like royalty. It was an added bonus to look out the window of the restaurant and see the very boat they use to catch their seafood each day.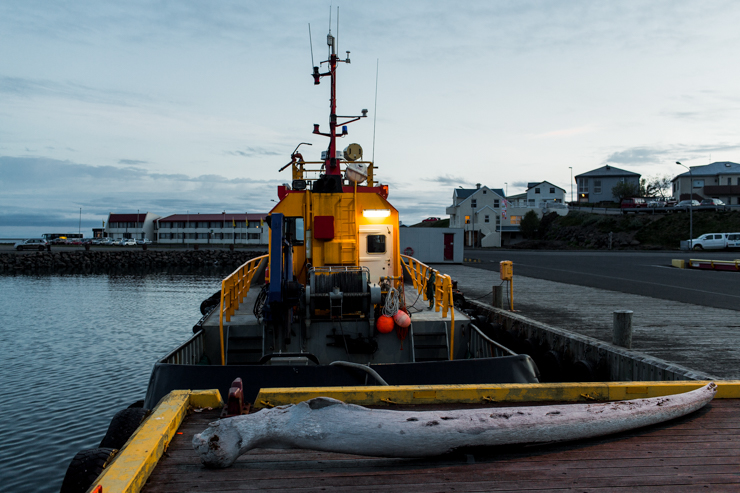 Following dinner we took a stroll along the water, and were caught up by a group of high school aged locals on a scavenger hunt. They needed a photo of one of their group holding a tourist. We were all too happy to oblige. It was an awkward and hilarious moment proving laughter and silliness know no language barriers.