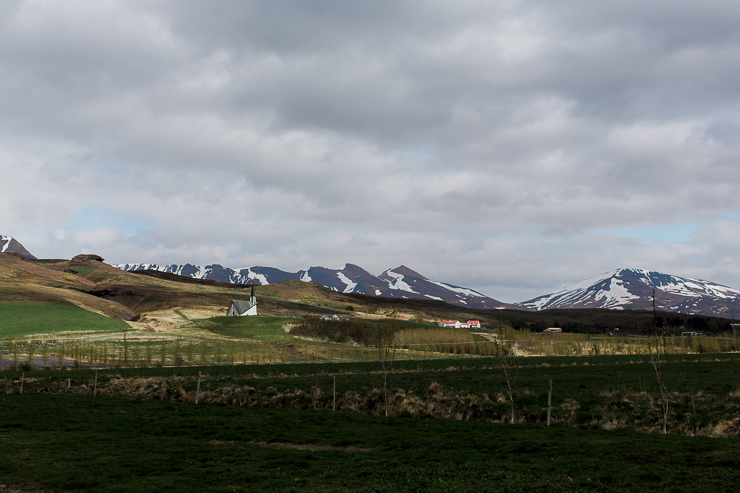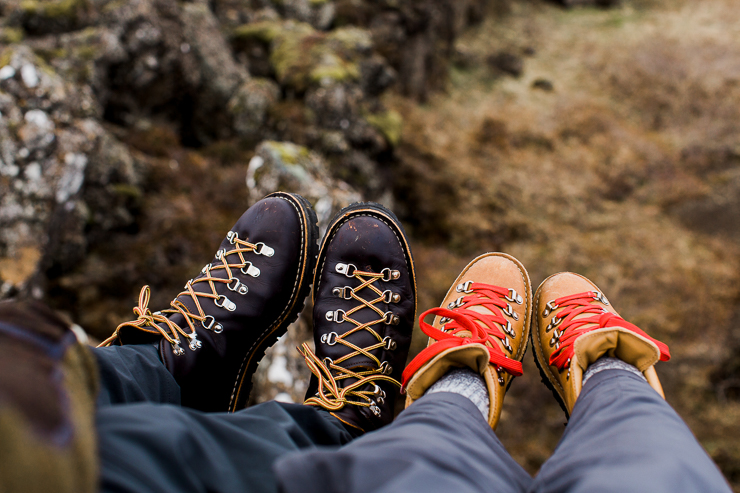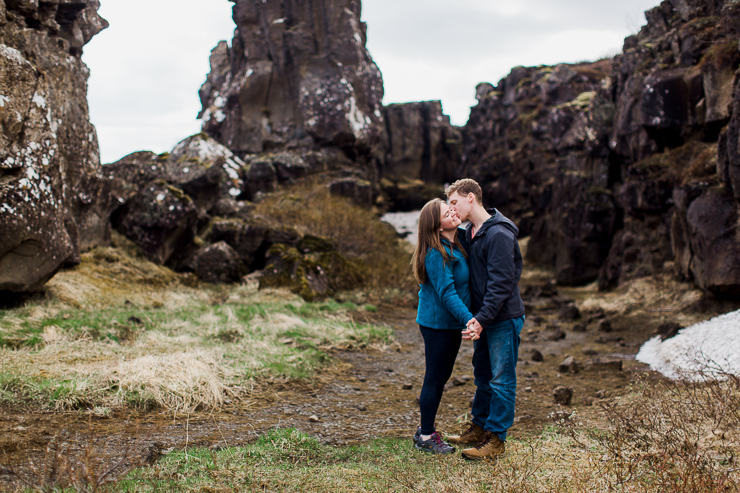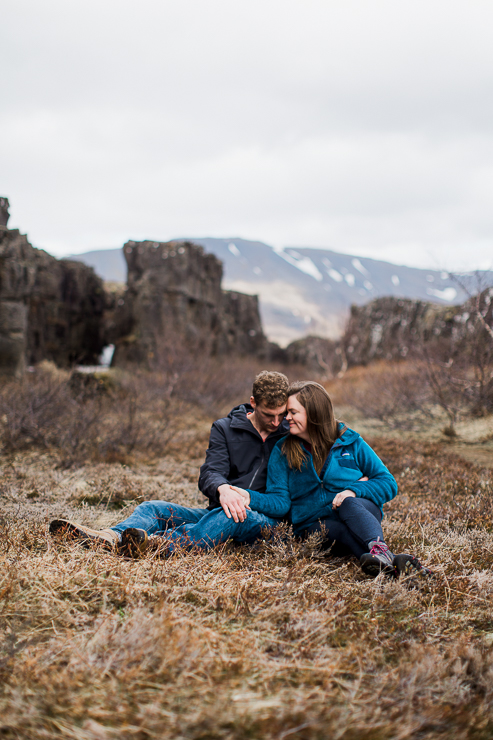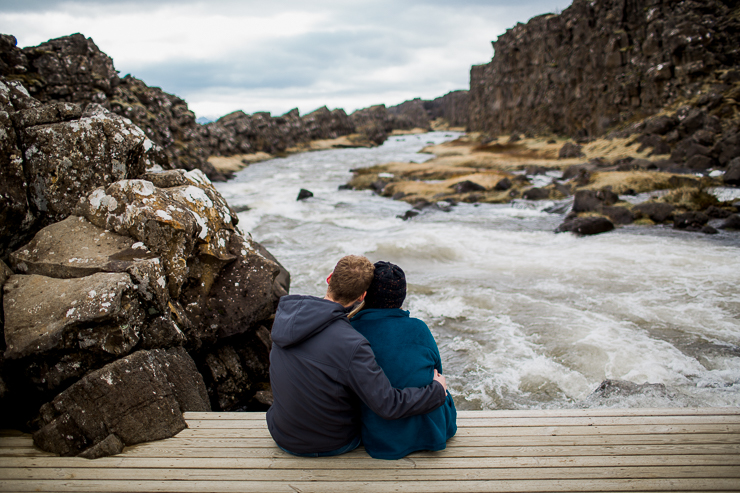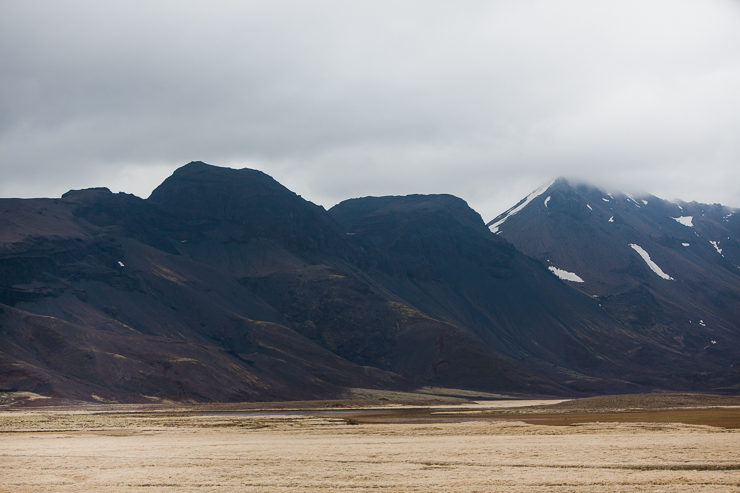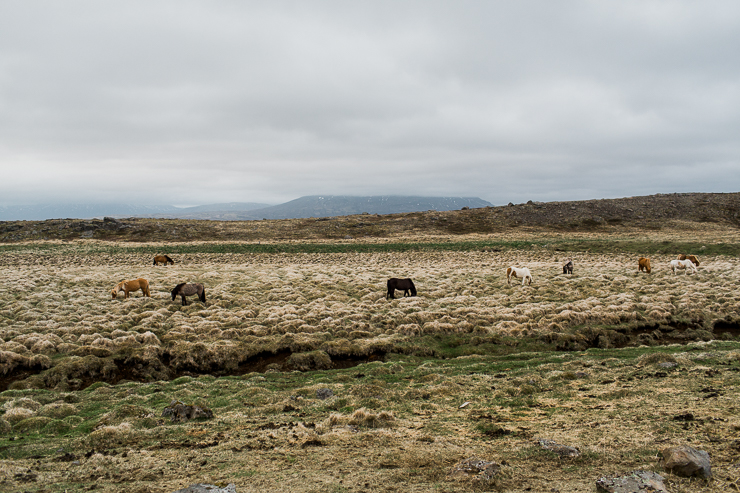 Waking up to a beautiful morning in Reykjavik with two good friends was a great way to start the second day of our trek. Also, having a fresh shower to start out the three week trip when you're planning on car camping is always a great feeling. All of the water here has this sulfur-like smell to it (even the rain, waterfalls, saunas, hot springs, etc.); not in a bad way, but it's definitely something to adjust to.
The four of us cooked some eggs and had some Icelandic-like-yogurt, Skyr, for breakfast (I'm going to be living on this stuff the entire trip. It's absolutely delicious...especially the blueberry flavor). After making some fresh french press coffee we headed out to grab some ice for our coolers and propane for our camping stove. We hit the road together and started off on the Golden Circle. Once we were outside of Reykjavik, our first stop was a little church on a hill called Mosfell. We continued through the breathtaking views and stopped to take occasional photos of the wild Icelandic horses and sheep. Once we were closer to Pingvellir, we pulled off the road to do some hiking. Pingvellir National Park is definitely a drive worth taking and the landscapes are stunning. There is also a waterfall within easy hiking distance, Oxararfoss. We also stopped briefly by Silfra, where you can touch both North America and Europe at once! There is a crack between the continents formed by the constant pulling apart of two tectonic plates. The water here is also some of the clearest water in the entire world - definitely a sight worth stopping to see. You can snorkel here if you book in advance, but it will cost you a pretty penny :).
Burarfoss was next on our list as it's once of the bluest waterfalls in Iceland. It's hidden, and difficult to navigate to, but totally worth the time spent trying to find. The Great Geysir was the next stop on our map. We watched the smaller geysir, Strokkur, which errupts every 8-10 minutes. This was the first geysir I've ever seen, so we stayed and watched 5-6 times. Pretty neat. Gullfoss - next waterfall on the list! Pack your rain jacket and rain pants! You can walk right up to the edge of this massive waterfall and you can get pretty wet :).
As we finished the Golden Circle, we stopped in Selfoss to grab a quick bite to eat and then continued on to our car camping adventure. We rearranged the car in the windy-rainy night, tried to dry up, and climbed into our sleeping bags. We parked near the ocean in a small town called Eyrarbakki. Our little car-camp setup is pretty comfortable. There is really nothing I love more than the adventure of building a fort in our car every night in a new and exciting remote location.
If you're planning on traveling to Iceland and know nothing about the language, it can be a little difficult to navigate and find what you're looking for as the language appears as if a child took a can of alphabetical letters, shook it, and then spilled it on the floor and then named everything. However, after being here a couple days, we're beginning to catch on to their naming system (it's incredibly logical and a lot less difficult once you start navigating). The Icelandic language sounds so beautiful when spoken, but good luck speaking it yourself ;)